Building Bridges Event – Markets for Nature: A Global Index for Biodiversity
04.10.2022, 14h00 – 15h30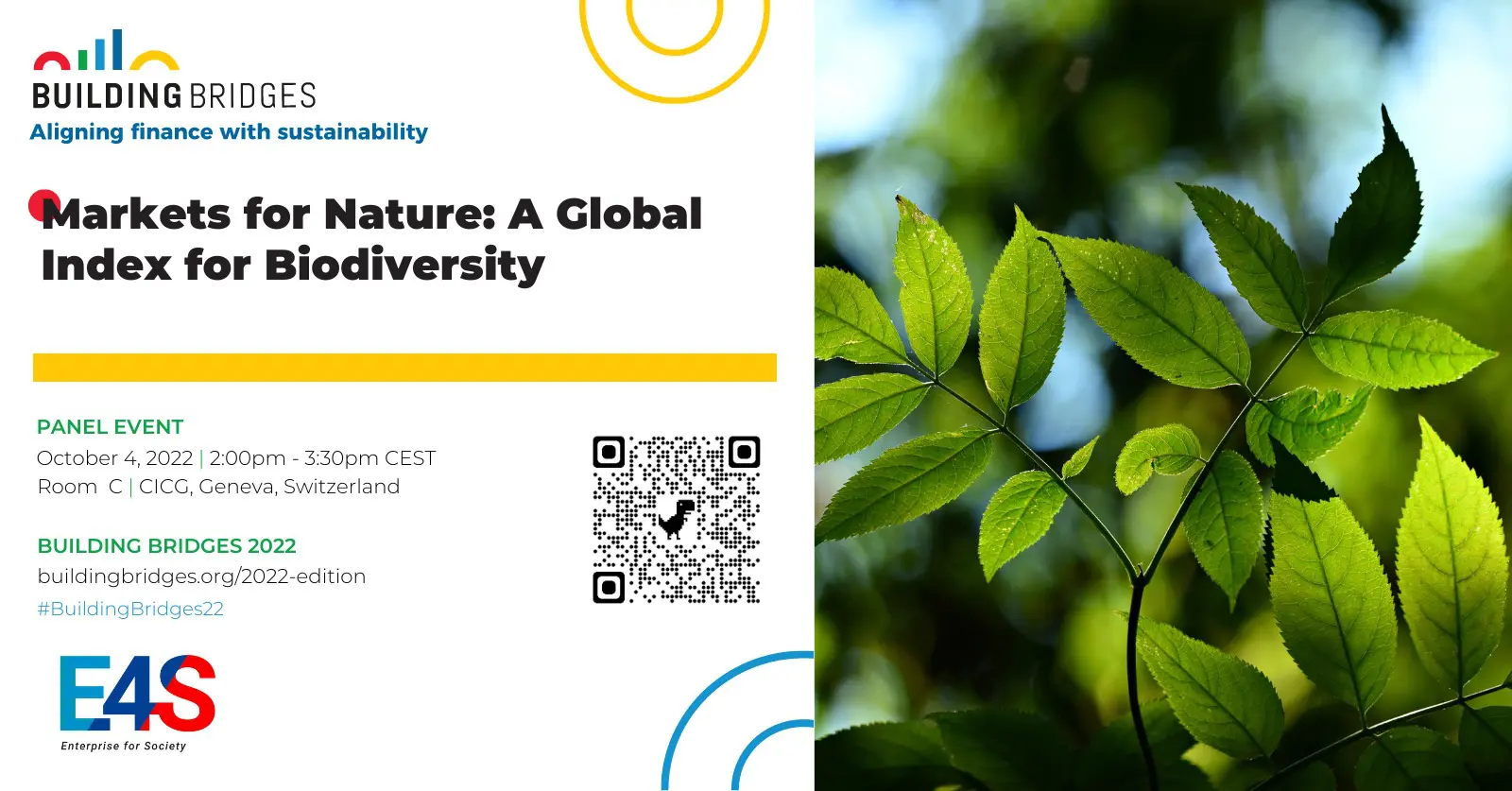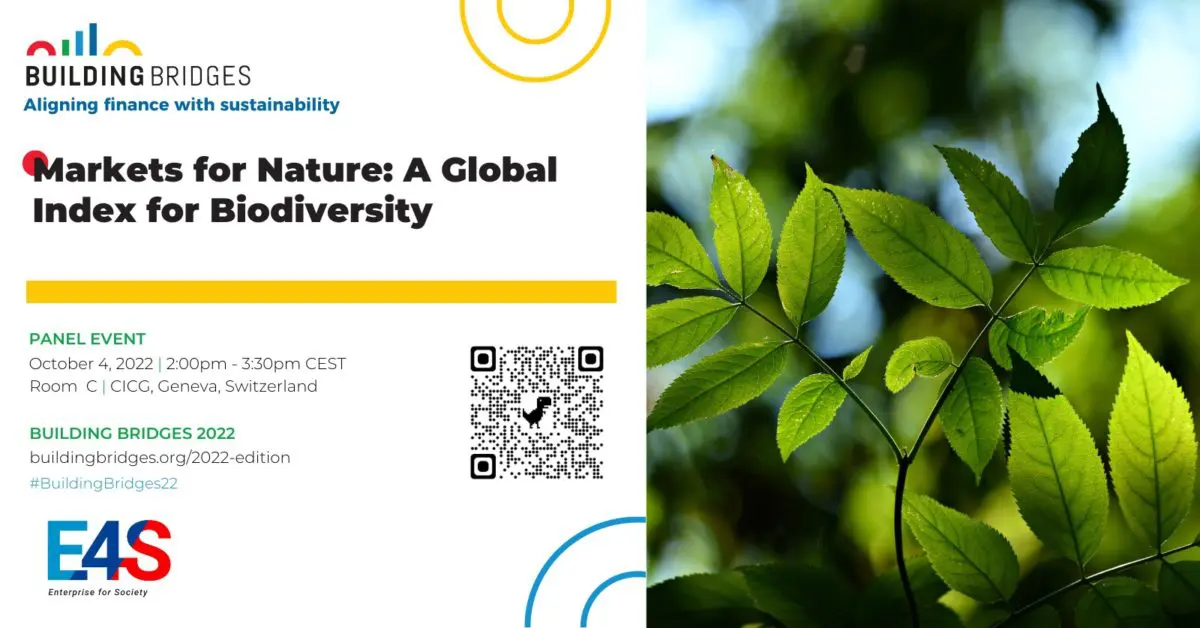 Nature is our most valuable asset. Along with their intrinsic value, natural ecosystems and their biodiversity provide countless services critical for human wellbeing. This event will discuss new financing mechanisms that channel resources to support biodiversity, such as biodiversity credits for nature-based solutions.
The E4S Center and the Crowther Lab have decided to host a joint session dedicated to this crucial topic during the Building Bridges Week in Geneva.
Event Goal
The goal is to showcase a research project on measuring and financing biodiversity, led by the Crowther Lab (ETH) and in collaboration with EPFL and E4S. In addition, the event will include interaction with the public, so it will be a unique opportunity for researchers to get feedback and opinions on:
– how to best measure biodiversity and related key challenges,
– which is the most efficient financial mechanism to finance biodiversity, i.e. between biodiversity credits, biodiversity-rating system, or biodiversity fund.
Overall, the event will set up the first agenda for developing and implementing these tools in the coming years and positioning Switzerland as a hub for markets for nature and biodiversity.
Program
Opening & welcome
Simon Zadek, Chair (NatureFinance)
Presentation of Crowther Lab + Restor on Nature-Based Solutions
Thomas Elliot, Managing Director (The Crowther Lab)
Presentation of Research Project on Biodiversity Indexes and Related Financial Tools
Ruediger Fahlenbrach, Professor (EPFL)
Tom Crowther, Professor (ETH, The Crowther Lab)
Panel Discussion on Biodiversity Indexes and Related Financial Tools
Pernille Holtedahl, Research Fellow (Imperial College Business School)
Daisy Dent, Lead Scientist (The Crowther Lab)
Industry Perspectives
Gloria Fontana, Water and Biodiversity Specialist (Holcim)
Gabriel Micheli, Lead Fund Manager (Pictet)
Owen Bethell, Environmental Impact Lead (Nestle)
Thomas Hohne-Sparborth, Head of Sustainability Research (Lombard Odier)
Q&A with Audience
Concluding Remarks
Simon Zadek, Chair (NatureFinance)
E4S Representative
When / Where
Date: October 4, 2022
Time: 14:00-15:30
Room: Room C
Location: Centre Internationale de Conférence Genève, Geneva