Unveiling Switzerland InnovationTech4Impact Impact Report
17.11.2023
The Switzerland Innovation Tech4Impact Initiative (SI Tech4Impact), launched in 2020, aimed to drive innovation at the intersection of science and sustainability, aligning with the UN 2030 Agenda for Sustainable Development. Led by the Switzerland Innovation Foundation in collaboration with the Enterprise for Society Center (E4S), SI Tech4Impact successfully incubated 18 projects across three calls, fostering product and market development and providing access to grants.
The impact report reveals SI Tech4Impact's pivotal role, propelling new sustainable technologies to thrive. Grantees' dedication resulted in significant milestones: 70 jobs created, 7 new sustainable technologies launched in the market, and over 20 million in additional funding secured.
The program showcased significant diversity in the applicant pool, with Switzerland Innovation Park West EPFL and Switzerland Innovation Park Zurich dominating at 38.3% and 29.6% respectively. The distribution across categories highlighted strong commitment from the academic community (28.8%), SMEs (26%), and spin-off companies (45.7%).  Emphasizing six Sustainable Development Goals (SDGs), projects predominantly centered around SDG 9, "Industry, Innovation and Infrastructure" (28.3%), followed by SDG 7, "Affordable and Clean Energy," and SDG 11, "Sustainable Cities and Communities," each representing 19.6% of selected projects.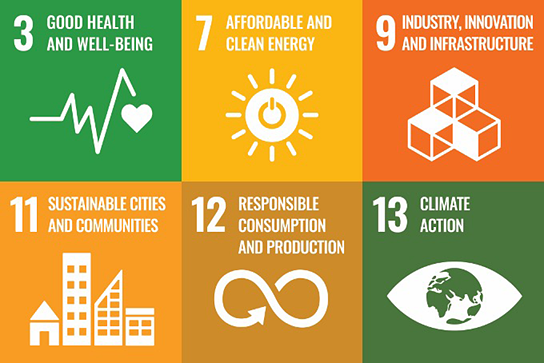 SI Tech4Impact's success is inseparable from the invaluable support of its Innovation Partners, emphasizing the significance of such initiatives in cultivating groundbreaking solutions for a better future.
Innovation Partners: ABB, Credit Suisse, Die Mobiliar, Economiesuisse, Interpharma, Schindler, Swiss Re Foundation, Swisscom, UBS, Zurich.

Media inquiries: Sophie Cerny, zrqvn@fjvgmreynaq-vaabingvba.pbz, +41 31 382 52 17